Get To Know the Members of Our Consultative Body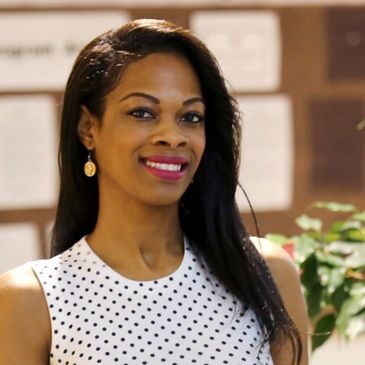 Dr. Rachel Boveja, PhD - Member
Owner - Brazindia, LLC
As a resident of Bloomington, Indiana; Rachel considers herself a global citizen with American roots. She was born in Indianapolis, raised in Southern California and Indiana, and has lived abroad. Born into a diverse family and playing various roles throughout the community, Rachel has always prized bringing the community together through diplomacy and authentic understanding.
Rachel has served in a myriad of community positions while currently sustaining past and current relationships. She served as a two-term AmeriCorps member in the role of mentoring young girls in holistic health and education; now as an alumni representative. She served on the School of Public Health Diversity and Inclusion Committee as the graduate student representative tasked with ensuring that current courses were upholding the diversity curriculum initiatives needed for accreditation. A fond love of history and art, Rachel has been involved with several museums across the country as a docent as well as educator of cultural history. Rachel is an Indiana University Alumni Association Life Member with an active participation in the alumni events provided throughout the world.
Currently, Rachel serves on the board of the Bloomington Refugee Support Network as the Health and Medical Liaison. She is the Global Relations Director in Bloomington for the Hult Prize Foundation in Partnership with the United Nations. Rachel is also a participant in the FBI Citizens Academy; a role that allows her to help strengthen the diplomatic relationship between the nations law enforcement and the US community. Consulted throughout the community for her expertise in wellness policy development and evaluation, she continues to provide services as a Global Health Consultant and Certified Personal Coach through the platform of her company, Brazindia LLC. Rachel's health diplomacy work includes consultations throughout the United States as well as in Peru, Egypt, Italy, and Greece. A believer in education and mentorship, Rachel also continues to mentor young professionals throughout the community.
Current Position & Future Plans
Rachel has completed her PhD in the department of Applied Health Science in the School of Public Health in Bloomington, Indiana. Her research interests are in cultural health and medicine, education, global studies, community wellness, and diplomacy. Rachel's doctoral research highlights the inclusion of refugee perceptions and experiences in the development of national and international refugee health education materials and training.
In the future, Rachel looks forward to international community work in holistic health and cultural diplomacy. She will work with international healthcare professionals by providing cultural competency training for the purpose of adequately serving our diverse populations. She will work within higher education for the purpose of developing programs which will highlight the impact of providing holistic education and wellness initiatives to students pursuing post graduate degrees with the hope of entering the workforce as well-rounded citizens. Rachel will also continue her scientific research in health diplomacy with the goal of staying current on the subject of wellness issues around the world.
Owner - OM Healthcare, Inc.
A disrupter and founder of OM Healthcare, Inc. a health care technology venture founded in 2015. He brings over 20 years of business development experience and over 15 years of executive-level hospital and health system strategy expertise. Gary is a thought leader in the new frontier of healthcare technology, innovation, and strategy. Over the years Mr. Frazier's leadership and expertise has been sought after for strategic business planning, financial planning, growth strategy, integrated delivery systems, program development, mergers & acquisitions, and physician alignment.
His roles have encompassed the rapid growth of Paladin Healthcare through hospital mergers and acquisitions, most notably a $170M acquisition of two Tenet hospitals in Philadelphia PA. He served as a Principal for Vizient Consulting where he focused on physician/hospital alignment and hospital growth strategies for health systems throughout the United States. He was Vice President of Strategy and Business Development for a flagship 434 bed Dignity Health hospital in Central CA where he was responsible for all strategy, growth, marketing, physician alignment, payor relations, and strategic partnerships.
Before Dignity Health he managed all business development activities for hospital real estate transactions, expansions, and joint ventures in Arizona, California, and Nevada for Hammes Company Healthcare.
A native of Southern California, he earned an undergraduate degree from Cal State Dominguez Hills and an MBA from UC Irvine Paul Merage School of Business. He has served as a Board Member of the California Hospital Association Political Action Committee (CHPAC), Bakersfield March of Dimes, and the American Heart Association in Central California, and was Chairman of the Bakersfield Museum of Art.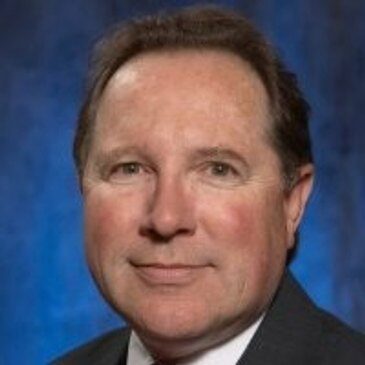 President - Petra Integrated Construction Strategies, LLC
For over 40 years, Craig Beam has been a thought leader in the healthcare real estate, planning and construction industries. He has overseen the development and management of a broad range of real estate with a focus on healthcare and institutional projects. His work includes the development of hospital, medical office and ambulatory facilities. In addition to his project experience, he has led numerous strategic planning, portfolio restructuring and merger and acquisition transactions for major health systems.
Craig began his career in real estate in 1977 as chief financial officer of Concordia Development, a real estate development company based in Southern California. In 1983, he took over as president of the family firm, Beam & Associates, with overall responsibility for the consulting, development, leasing and brokerage divisions. While at Beam & Associates, he developed a client base of major health systems, including St. Joseph Health, Ascension Health and Dignity Health.
In 1998, he merged the company to the Midwestern healthcare firm, Hammes Company. Craig is a licensed California real estate broker and holds the professional designation of Counselor of Real Estate. In 2007, Beam became the managing director for healthcare services for CBRE.
In addition to his real estate activities, Craig has served on numerous boards. These include the advisory board to the director of the National Institutes of Health, as well as the boards of UniHealth, Pacificare and Martin Luther King Hospital. He is past chairman of the board of the American Heart Association and is a former CEO and treasurer of the World Heart Federation.
Craig is a valued member of the 2M Advisory Team and will be counted on to lend his vast experiences to assist 2M in providing value added expertise across various logistic strategies. Craig will help guide us to generate critical clinical operational overlays focused on identifying and implementing efficiencies for our client's capital projects programming; driving development outcomes to a "patient ready" status.